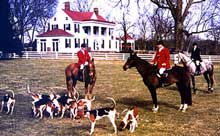 Adrian Smith (then prof. Kennel-Huntsman) with Grosvenor and Rosie Merle-Smith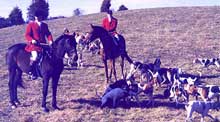 The DeLaBrooke Foxhounds at Bull Run.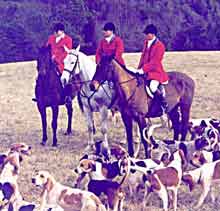 The late John Tabachka and his sons, John and Mike (Feb '97)




View to the Blue Ridge from the base of Cedar Mountain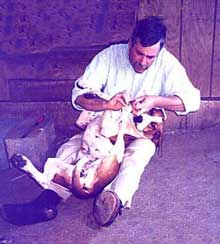 Prudence takes a ticking and keeps on licking. Grosvenor Merle-Smith, JtMFH, prepares a champion for her show debut. Ain't no dignity gettin' purty.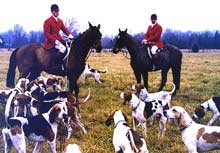 Adrian and the visiting Jos Mottershead from Canada.




Grosvenor Merle-Smith, JtMFH and hon. Huntsman, and Adrian bring the lads home.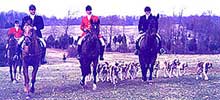 Addis' Hounds at Bull Run.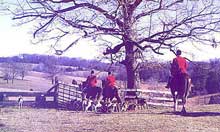 Goin' home.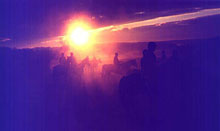 Perfect ending to a perfect day, but this photo doesn't do it justice.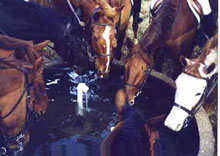 End of a hard, hot day from John Jaske's Spring Hill Farm.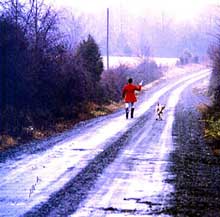 My kingdom for a hoss!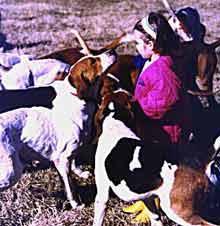 A meeting of minds.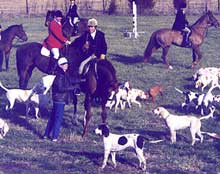 Woodford Hunt at Bull Run.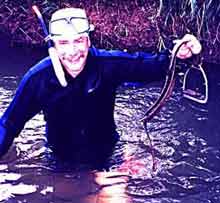 Grosvenor rescues a member's stirrup from Devil's Run months after the incident. Be careful of the stories you tell... there may be evidence.