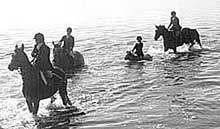 Along the Potomac. Bull Run at DeLaBrooke from Bayside in Maryland.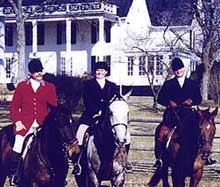 Jeff Eichler (right) with Grosvenor & Rosie Merle-Smith at Cameron & Martha Thompson's Muckamoor Farm.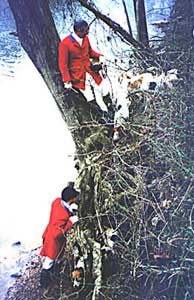 "Coolest earth I've ever seen." -- G.M-S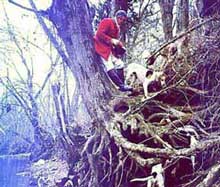 On the south bank of the Rapidan River between Rapidan village and Raccoon Ford at Clark Mountain, Virginia.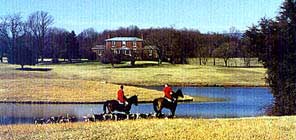 Joe Kincheloe's (JtMFH, BRH) Birmingham Farm.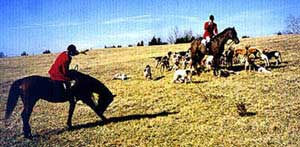 Whipper-In Barclay Rives & his hoss salute the pack.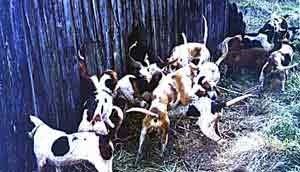 Gone to woodshed near Muckamoor.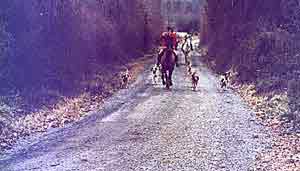 Where's the rest'a 'em dang fool hounds?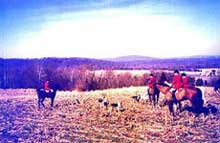 Gathering hounds.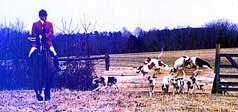 A nice new 'coop at Walnut Hill.